Wild Tale Coastal Grill – Vancouver
After an early 6am flight out of RDU, the first thing we wanted to do when we landed in Vancouver was eat. My wife is here on a business trip and I decided to tag along. I couldn't miss out on this opportunity to try new foods in a city I had never visited.
First, let's just say this place is beautiful! Everything is so green and lush and the air is fresh. Just as fresh as the air is the food. You'll soon discover that my loves are seafood and Asian cuisines. Our first dining destination was Wild Tale Coastal Grill in Yaletown. The vibe in this area of town made me feel like I was at home.
We were greeted at Wild Tale with a smile and a little joke. Right away I knew this was going to be a great experience for our wild tales. Our waitstaff was very knowledgable and super friendly.
Denise and I shared some grilled oysters, that were pretty darn delicious! They were grilled with a cajun butter that gave each a nice little kick. The oysters themselves were perfect. We both enjoy raw oysters and were happy to find that these weren't over cooked. They were just past the point of raw, but a step  before being steamed.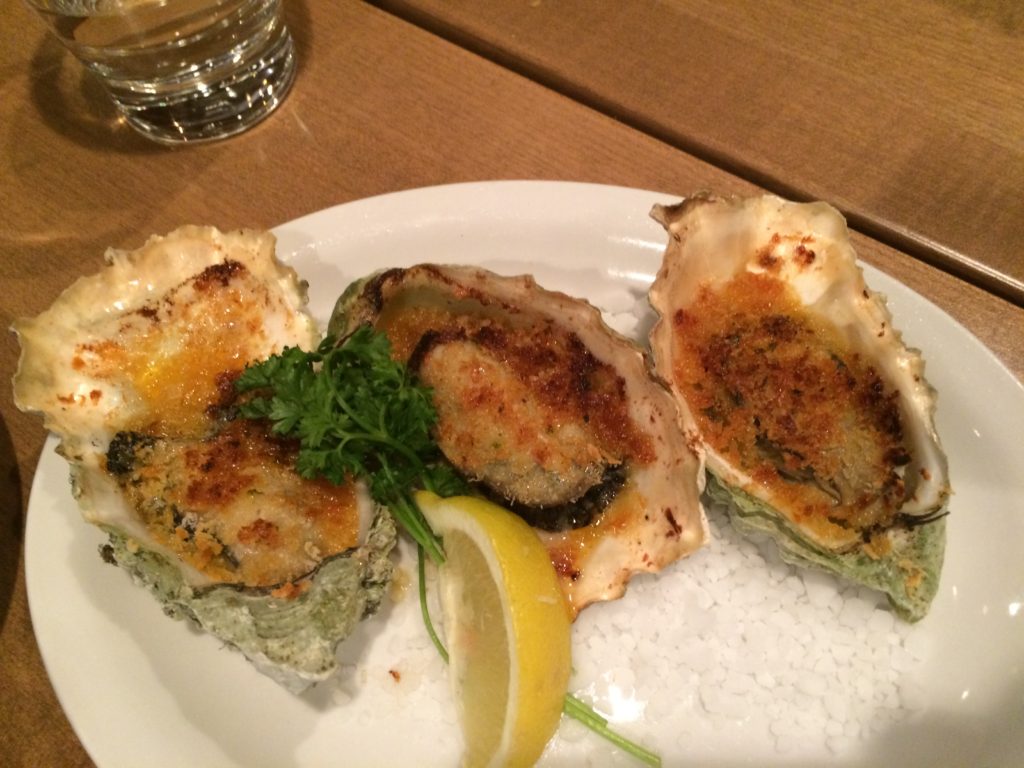 For my main dish I chose the salmon burger. The waiter warned it was spicy, but I knew I could take the heat. It was delicious and packed a little sneak attack kind of spice. It came with a side salad that was fresh and a far better choice than fries. From the photo it doesn't look like much, but it was full of tomatoes, cucumbers, and radishes. Sometimes side salads lack much else besides greenery, but this one was everything a side salad should aspire to be.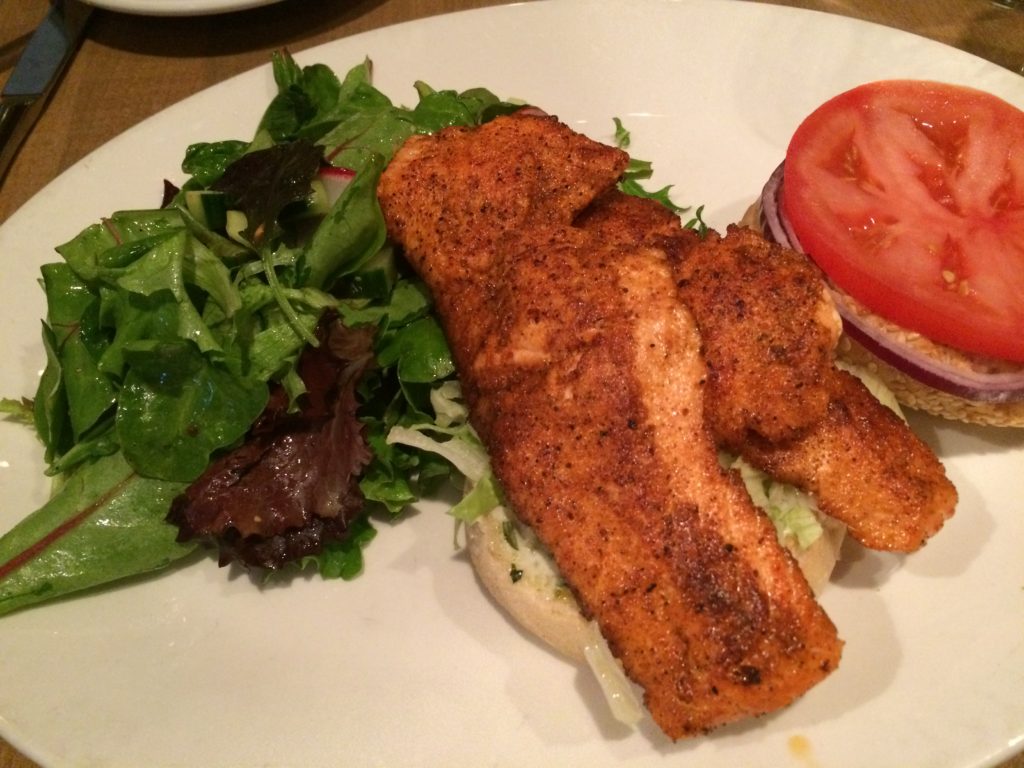 Denise was being indecisive and changed her mind a few times, but went with the shrimp salad sandwich. This sandwich was packed with shrimp and topped with a Denise favorite, bacon. Often with a plate like this she will only eat part of it, but only crumbs remained when this one was all said and done.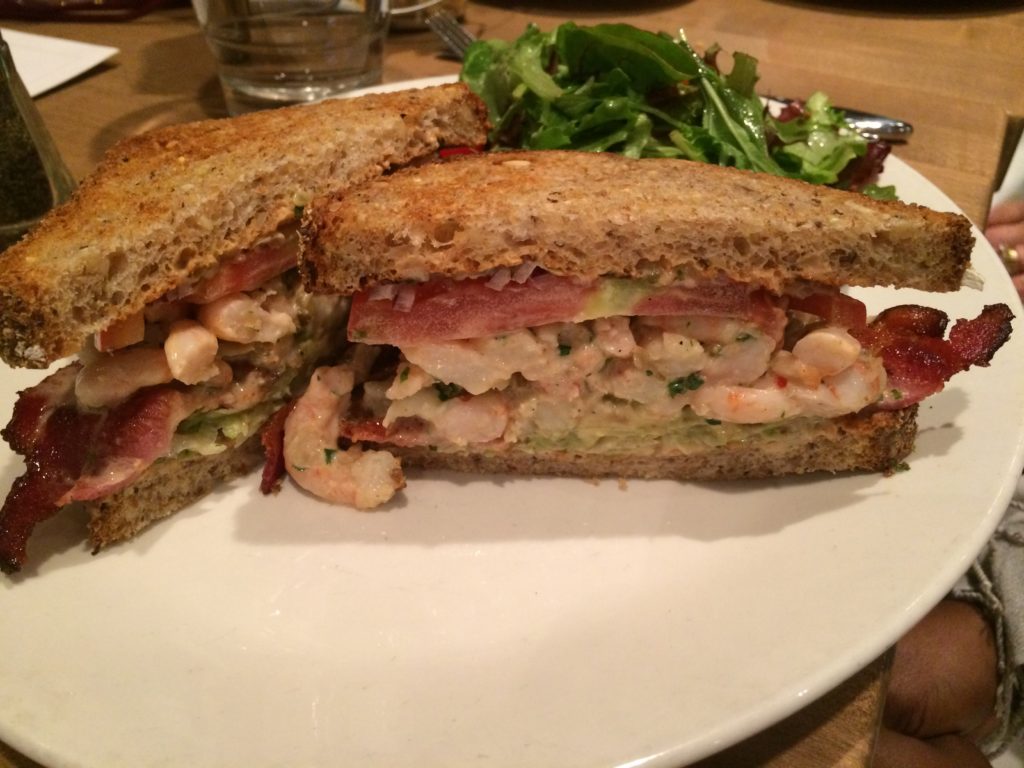 If you are ever in the Vancouver area of Yaletown, be sure to stop by and visit the friendly folks at Wild Tale Coastal Grill. Try the dishes we had or something new, either way let me know what you think.