Chicken Stuffed Poblano Peppers
It's hard to believe that summer is fast approaching given the chilly temps here in Durham. If you are in the mood to spice things up, these chicken stuffed poblano peppers are right up your alley. They pack a small kick and are topped with a refreshing creamy lime sauce.
Here's what you"ll need:
4 Poblano peppers
1 – 2 Cups Rotisserie or shredded chicken
1 Cup Corn kernels  – canned, frozen, or grilled
1/2 Cup Shredded mozzarella or manchego cheese
1/2 Cup Salsa Verde
2 Tablespoons Sour cream or Greek yogurt
1 Tablespoon Mayo
Zest of 1 lime
Juice of 1 lime
Cilantro and paprika for finish
Preheat the oven to 400°F. Cut a slit into each pepper and remove the seeds and ribs from inside the pepper. The slit should be more like a cutout to give the paper a boat shape that can easily be stuffed. Save the cutouts, they can be used with a side of black beans and rice to give it a lil dab of flavor.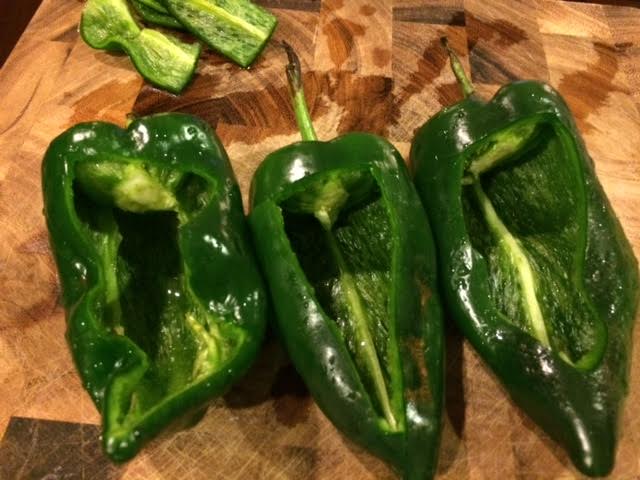 In a bowl combine chicken, cheese, salsa verde, and corn. Evenly stuff each pepper with the chicken mixture. Place peppers on a baking sheet and roast in the oven for about 25 minutes or until peppers are tender to your liking and the cheese is lightly browned.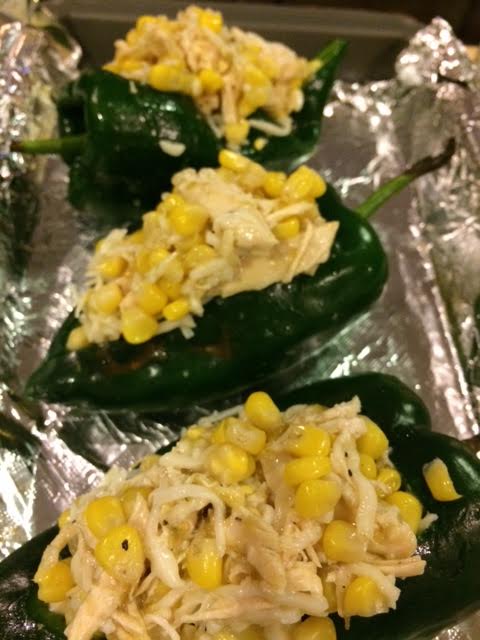 While the peppers are cooking, it's time to make your creamy lime sauce. In a small bowl combine the sour cream or Greek yogurt, mayo, lime zest, and lime juice.
Once the peppers are done remove from the oven, plate, and drizzle with the lime cream sauce, cilantro, and paprika. I used a mixture of cooked rice, drained black beans, and the diced pepper cutouts from earlier.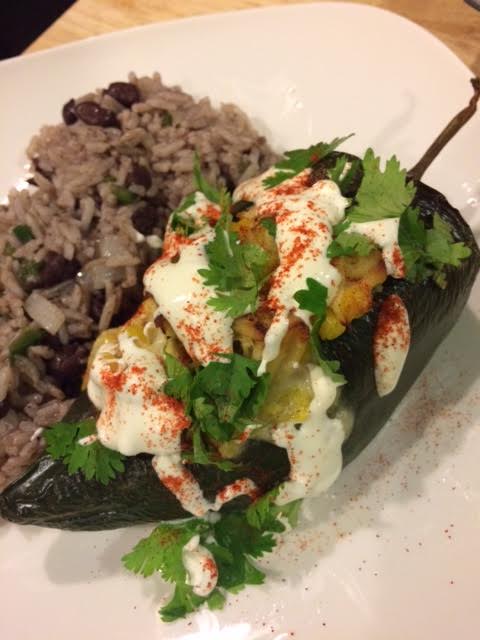 This is a super easy and filling meal. It's perfect for a crowd or dinner party. Using the rotiserre chicken here certainly saves time.  This recipe doesn't box you in or limit you to certain ingredients. Don't be afraid to play around with this one by changing the filling to one of all veggies or pulled pork. Have some fun making this one!