An Unlikely Duo
There's something about staying at home, just the two of us, on Super Bowl Sunday. We get to cheer freely for whatever player or team we want and completely judge every commercial. I can yell at my TV and not worry about hurting it's feelings. Most importantly I get to cook whatever my football loving heart wants to.
This year I was in the mood for a game day staple, buffalo chicken dip, but with a lil spin. Let me preface my "spin" by first stating how much I love making and eating dumplings. Here is where the buffalo chicken dip meets the dumpling. They don't seem like a great duo, but boy were they a treat!
Here's what you need:
1 Rotisserie chicken shredded or pulled (3 cups)
1/2 cup Celery finely chopped
1/2 cup Carrot shredded or finely chopped
4 oz or 1/2 cup Cream cheese (softened)
1/2 cup Hot sauce (Frank's or Texas Pete)
Round wonton/dumpling wrappers
1/4 cup Water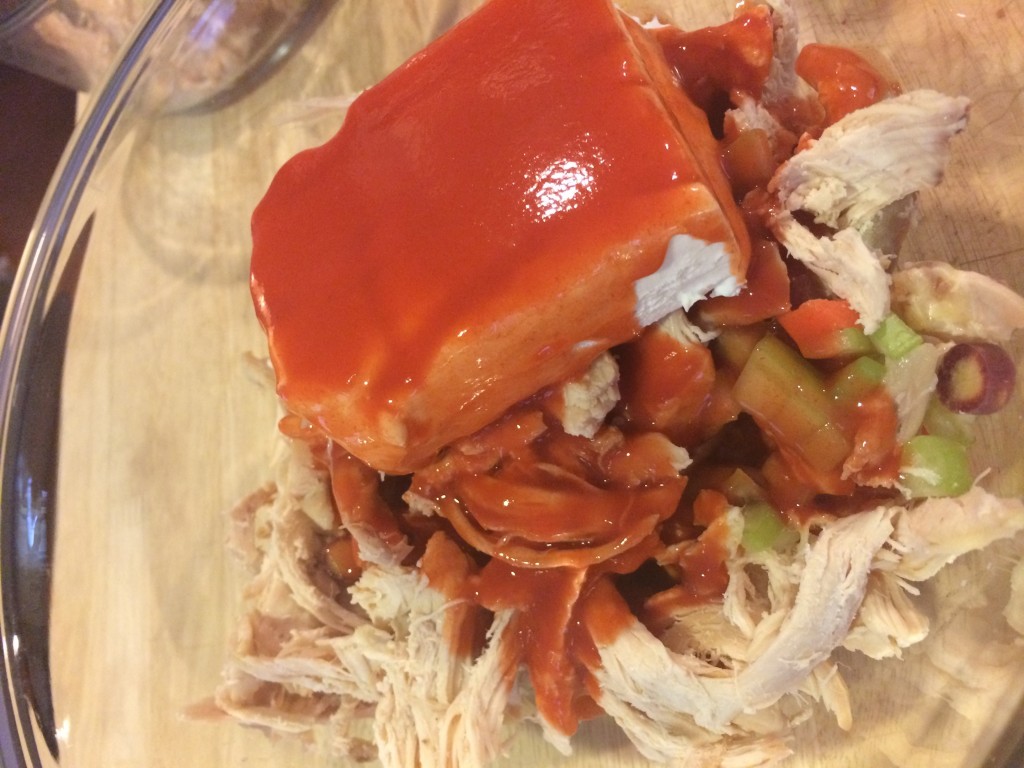 After mixing the chicken, celery, carrots, cream cheese, and hot sauce spoon about a teaspoon of the mixture onto the center of the wrapper. You'll want to wet your finger and brush it along the top edge of the wrapper. Then fold the wrapper in half, press and pinch the edges close.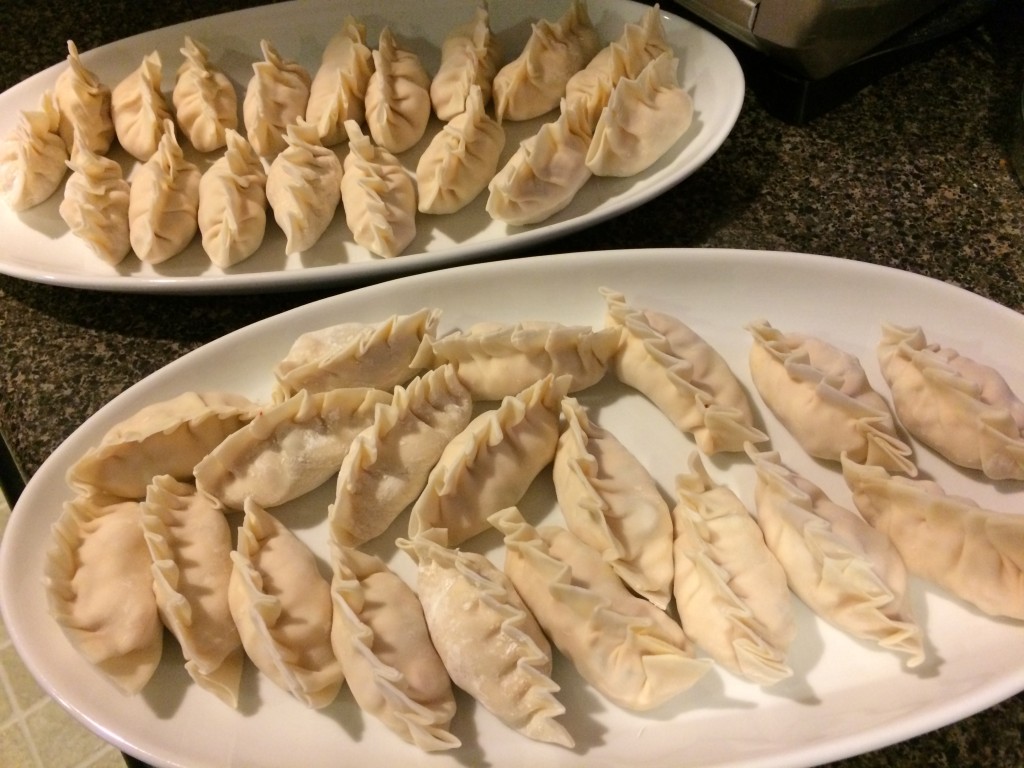 Heat the oil of your choice in a skillet over medium heat. Put the dumplings seam side up into the hot oil. The important part here is to let them sit unbothered for a couple minutes. That means don't even think about moving them. You want to ensure that the bottom is nice and golden brown. After a couple minutes add the 1/3 cup of water and cover. Allow them to get a steam bath for a couple minutes. Remove from the pan and serve with a side of ranch or blue cheese dressing.