Flex Those Mussels
New york is always a good idea, especially for my wife and I. It's one of those cities where we can have the best time getting lost and wandering around. Something about it is very invigorating. It's a great reset for us because we come home energized. I enjoy the diversity of the cultures and food that are at my every step. The city certainly revives my love of food.
Thankfully we have friends that live in the city and welcome us for a visit. We tend to venture to new places, try new restaurants, and see new areas of the city, but there's that one restaurant that is a must stop for each visit, Flex Mussels. A friend of ours is one of the culinary gurus there and on our last stop she whipped us up one of the best meals I've ever had. She managed to make us dishes that weren't necessarily on the menu, but showed her flare. We were totally blown away with what she prepared for us, so let me share it with you…
You can't go to Flex Mussels and not have oysters. I can't tell you what kind these were, but I can tell you that they were amazing.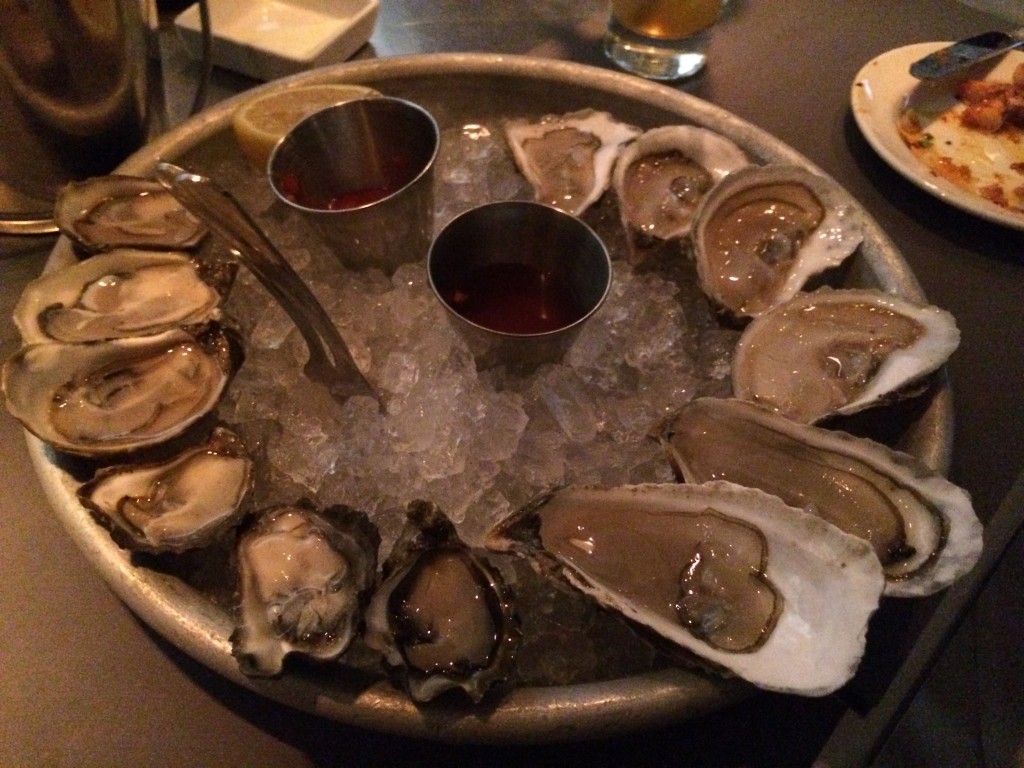 Not your average arugula salad I must say. I honestly can't remember every detail about this dish, because once she mentioned pancetta I was sold! Likely a white bean puree, tomatoes, and arugula with a vinaigrette. Seriously she had me at pancetta!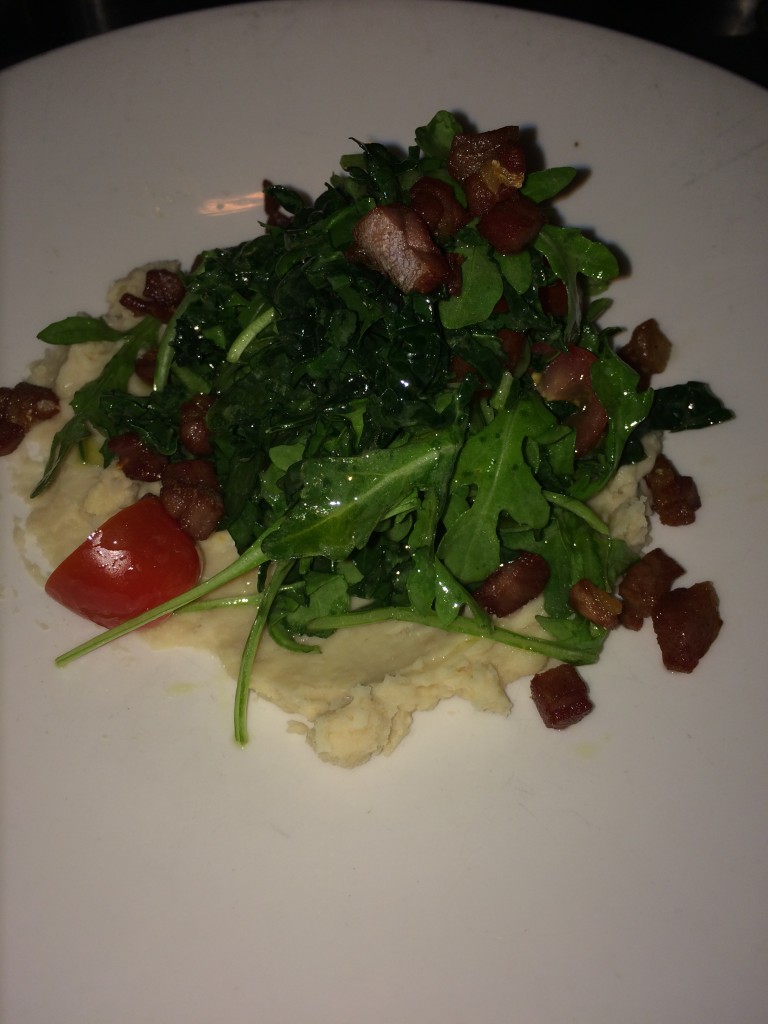 The photo does NOT do this dish justice. These perfectly cooked shrimp laid on a sliced and fried jalapeno, drizzled with a sweet and spicy chili sauce. It was like a nice sweet southern girl living in the Bronx, sweet and sassy!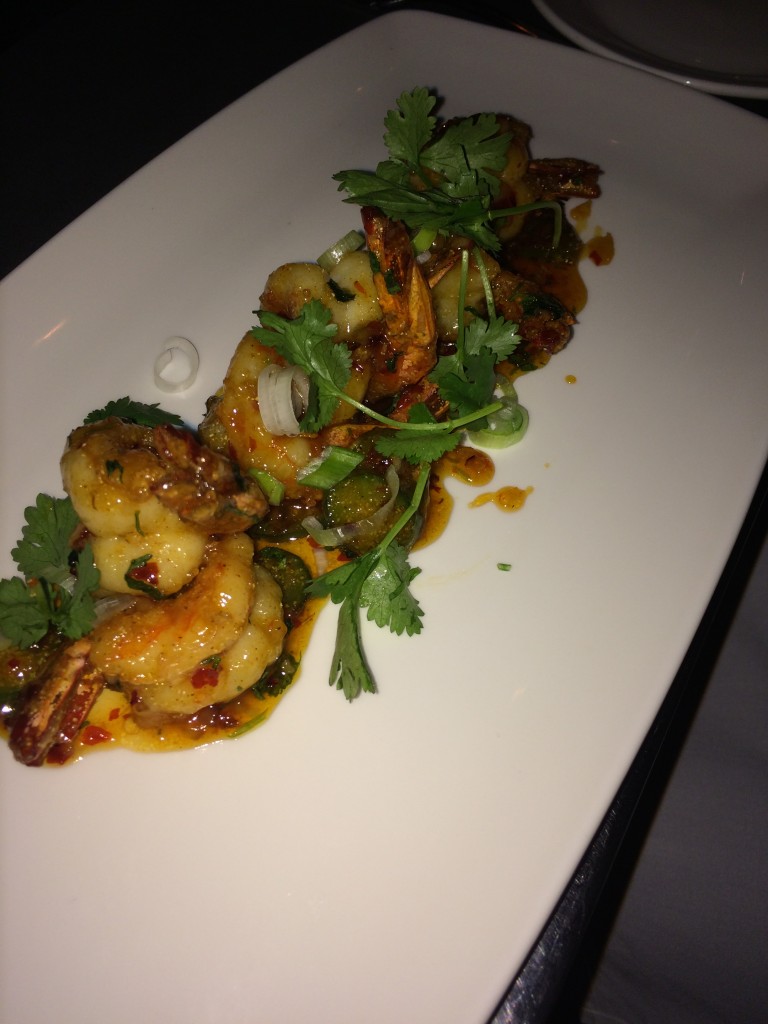 All I can say about this clam dish was I wanted more, a lot more of it. Like I want it right now! This wasn't merely clams in a white wine sauce, it was clams in a divine white wine sauce with pancetta. All of the flavors melded so well in this one. I gotta move on because looking at it right now is making me drool.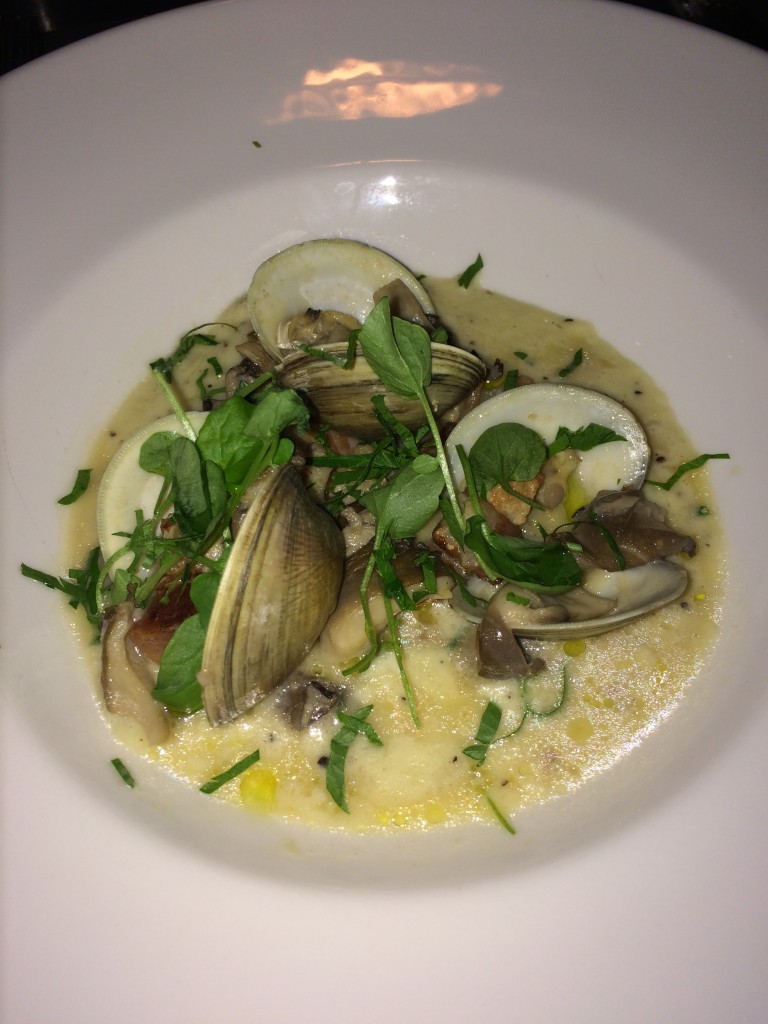 At Flex Mussels you've gotta try the mussels, right?! I always go with the special and on this particular night we were served the salsa verde steam pot. It was full of flavor and even little treasures like crab and calamari. I love all things seafood and loved every bite of this one.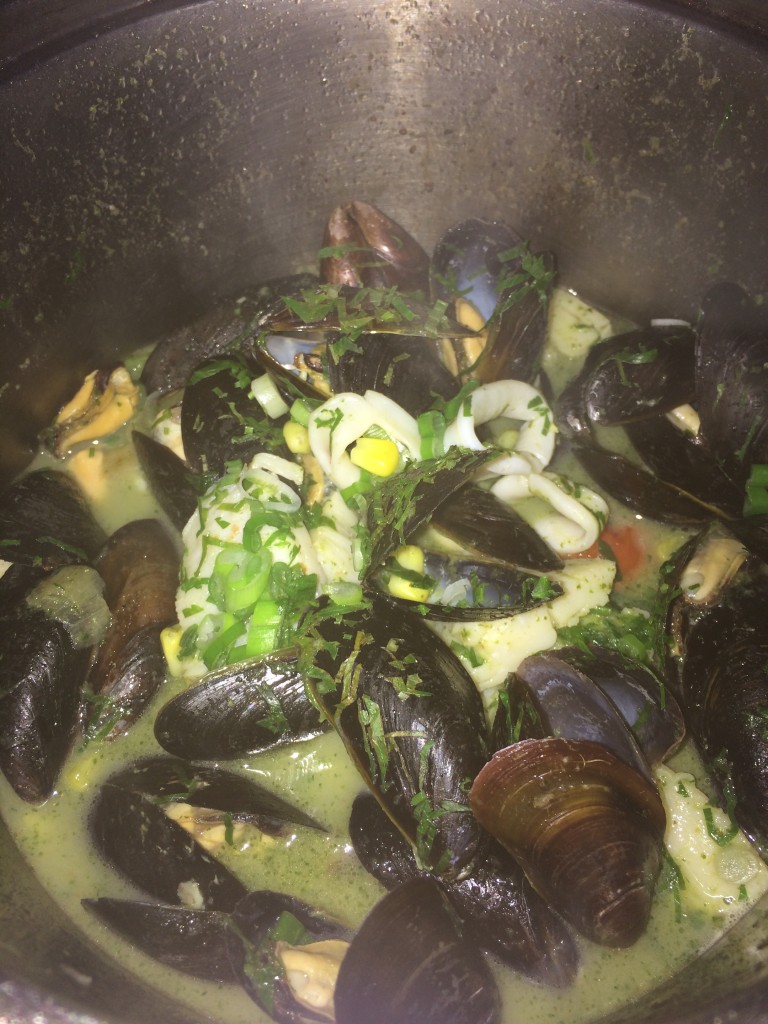 Flex Mussels doesn't scream desserts, but let me just say that they have some of the BEST donuts. They offer a variety of fillings to these warm little circular joys of life. It's important to save enough room so you can enjoy these at the end. That night we had caramel, Oreo, lemon, and something chocolatey.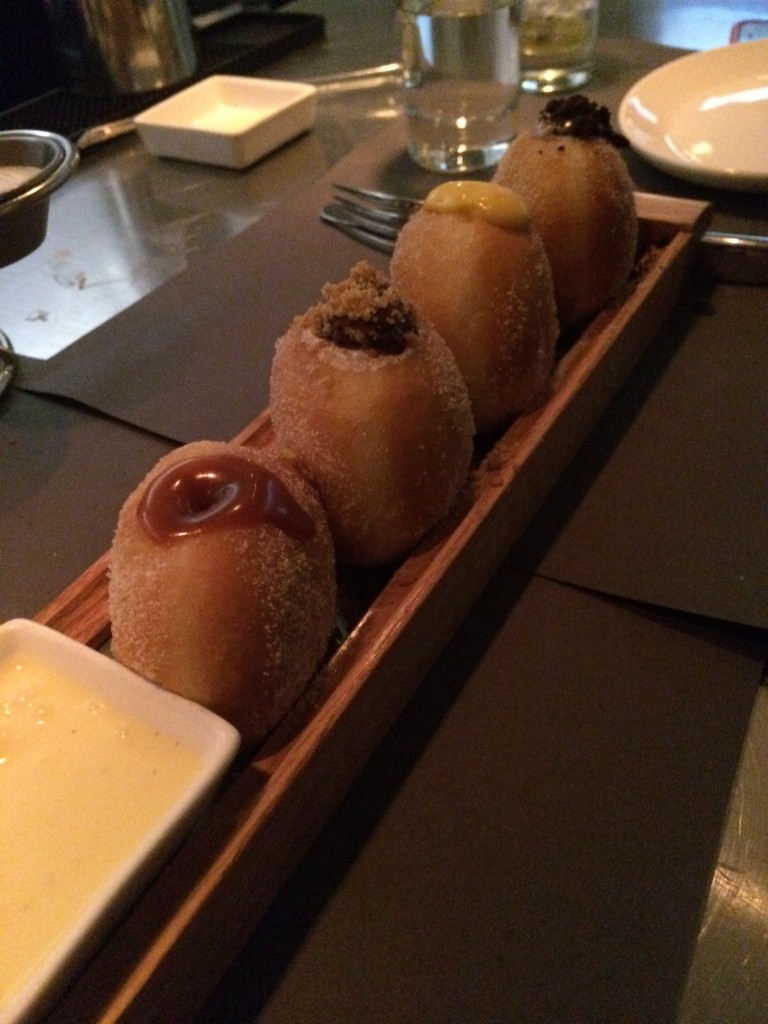 We were so stuffed that we literally waddled out the door. To take it a step farther we Ubered back to our friends place rather than walking it off by taking the train. I couldn't thank our friend enough for this wonderful treat. It was one of those NYC moments where my taste buds were born again. So, if you are ever in NYC go visit Flex Mussels. I can't guarantee you'll find everything I posted above, but give it a whirl.